Find out more about Leach's with our corporate video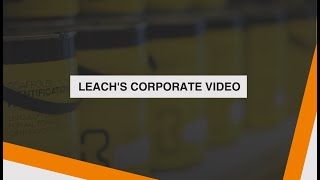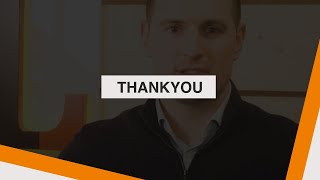 Russell Tennent
General Manager

Chloe Gurney
Sales Administrator

Anna Wieliczkiewicz
Sales Administrator

Ketsia Tennent
Sales Administrator

Perry Wade
Content Marketer
Will Murrie
Video Content Producer
David Bezant
Marketing Coordinator
Ben Robb
Website Manager

Andy West
Design & Brand Manager


Gareth Scott
Operations Manager


Andrea Lamswood
Operations Coordinator


Beth Morgan
Purchasing Systems Administrator
Ray Scott
Purchasing

Kris Haile
Purchasing

Adam Sworszt-Cytacki
Production Manager

James Baker
Lead Engineer

David Wheadon
Service Technician

Leighton Ball
Service Technician

Rachel Exton
Accounts

Leanne Rees
Accounts

A LONG HISTORY OF CUSTOMER SATISFACTION
Mr Leach founded his emporium in the early 1900's, we believe around 1922, originally offering a selection of tools, ironmongery and hardware.
 
The business grew by word of mouth with little or no marketing and, more by accident than design, developed a specialist niche in the supply of scaffolders tools.
 
Before long, scaffolders from all over the country would descend upon Mr Leach's modest premises in London's New Cross to purchase the unique and now famous Leach's Spanner. We still stock a derivation of the original spanner to this day and our much prized 'Golden Spanner' is often presented as a long service or retirement gift.


During the second world war, he opened three shops in the New Cross Road, London and began supplying tools and ironmongery to the Woolwich Arsenal. Not even the devastation of two of the shops by a doodlebug daunted the irrepressible Leach, who re-invested in the small corner shop at No. 385 which many of our customers still remember today. Mr Leach believed, as we still do, that every scaffolder we serve is PROUD of their profession and the skills they have attained, and we are honoured to provide them with a unique one-stop service.
 
By the time the then owner retired in 1999, LEACH'S were offering nearly 40 bespoke variations of scaffolder's spanners, leather belts and frogs.
 
Since moving to Egham, Surrey in 2000, Send near Woking in 2006, then relocating in 2007 to our Large purpose built premises in Hereford, we have dramatically increased our product range to thousands of lines.
 
In addition to the legendary LEACH'S & BIGBEN® branded tools, and 100 years on, we are honoured to have become the exclusive UK distributors of both the Nailspan® and IMN® professional range of scaffolding tools and the ever expanding range of BIGBEN® Safety products.
 
We are better equipped than ever to keep you ahead with the very latest products and safety equipment and provide a fast efficient service that is highly respected throughout the industry!
 
As a genuine customer driven company, we endeavour to be the first to embrace new ideas and provide you with a solution, but we never forget how it all started! It is in our DNA!